Peak Trading Guide
The Path to Profitable Online Sales:

Unlocking Profitability with Google Shopping
Are you ready to unlock the secrets to profitable online sales during the retail 'Golden Quarter' and Black Friday? Discover advanced strategies and exclusive insights tailored for PPC, Marketing, and E-commerce teams focused on Google Shopping success.
The whitepaper provides expert insights from Miya Knights, a retail technology expert, who highlights the need for prioritising metrics like ROAS, TACoS, and RepOOS% during the Golden Quarter and how AI-driven tools can help retailers make data-driven decisions.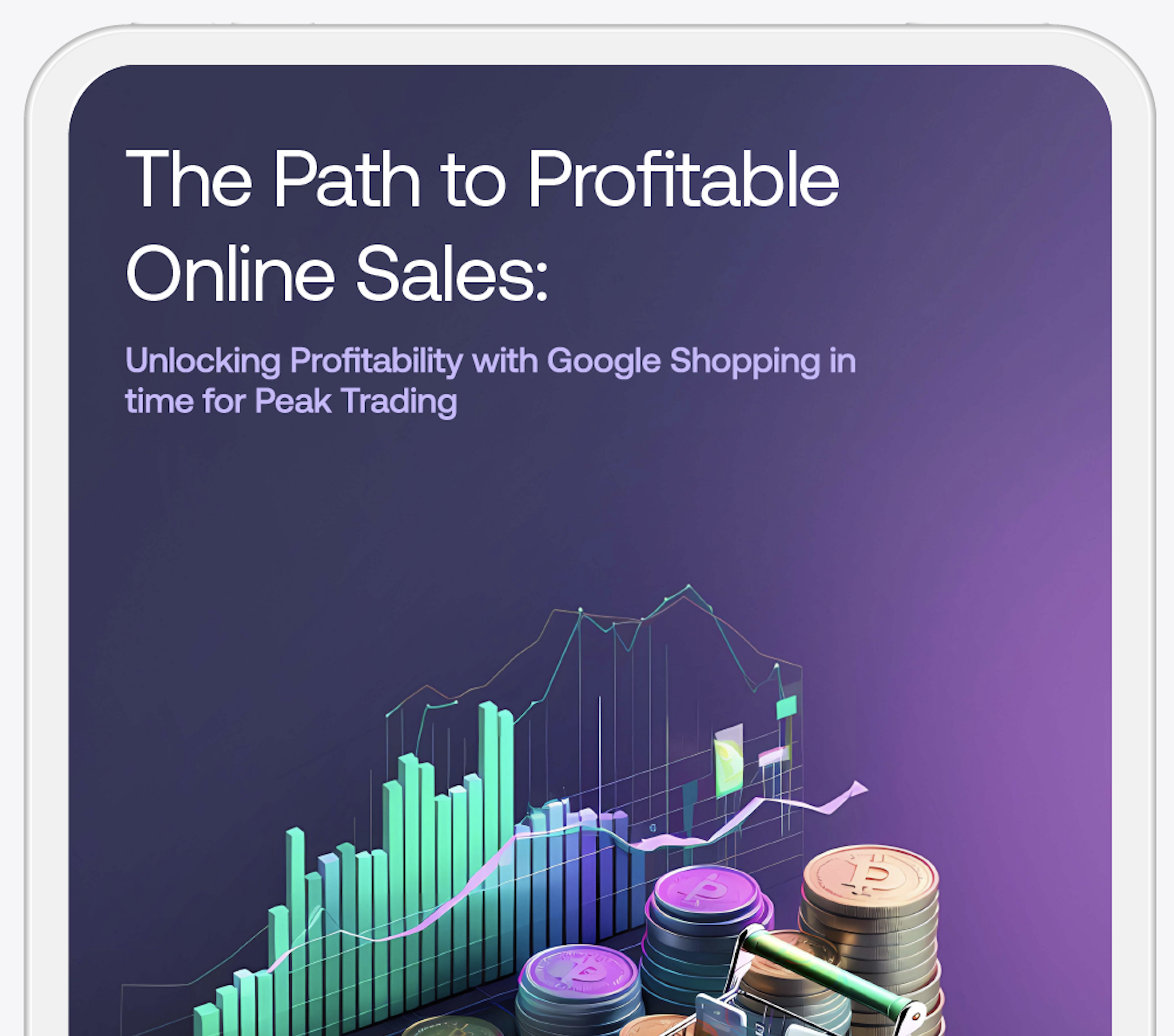 $9.12B
Spent
online during the Black Friday and Cyber Monday sales events last year, marking a substantial surge in digital shopping activity.
79%
Share
of Black Friday sales last year were made through mobile devices, underscoring the growing significance of mobile shopping.
225%
Increase
in advertising profitability has been achieved by a leading watch brand through the implementation of AI-driven campaign automation.
Make Impactful Changes In Time for Black Friday
What's included?
We explore the significance and opportunity in bottom-line results for retailers during peak season, and strategies to boost profit.
The whitepaper unveils:
Significant profit opportunities during the 2023 Peak Trading Season.
The four key challenges retailers face and how to overcome them.
Expert insights provide guidance on key metrics like ROAS and TACoS to enhance profitability.
Practical insights for success using proven automated strategies.
About Upp
Watch our highlights from this
year's Internet Retailing Expo.
Why Upp


27%
Increase in profitable revenue within 90 days.
£625m+
Revenue generated.
48K
Actions taken on Google Shopping per week.
102m
Products (SKUs) optimised & managed by Upp.
Get your copy
Download your copy to stay ahead this Peak season.
Trusted by global brands and retailers