ON-DEMAND WEBINAR
Profitable Online Sales:
Advanced Strategies for Black Friday & the 'Golden Quarter'
Are you ready to unlock the secrets to profitable online sales during the retail 'Golden Quarter' / Black Friday? Discover advanced strategies and exclusive insights tailored for PPC, Digital Marketing, and E-commerce Managers focused on Google Shopping success.
Here's what you can expect...
🎯 Meet Miya Knights:
Join renowned industry expert Miya Knights as she shares her invaluable insights and expertise. Gain the knowledge needed to make data-driven decisions and stay ahead in today's fiercely competitive landscape.
📊 Discover Data from Last Year's 'Golden Quarter':
Our CEO, Drew Smith, will unveil key performance metrics and trends, offering insights on improving your Google Shopping strategy. Learn how to leverage your data to hone your peak trading tactics.
💼 A Real Customer Success Story:
Hear from leading retailers on how they improved their performance last year by harnessing the full potential of AI/ML and automation. Gain practical insights and ask your questions directly to elevate your own performance.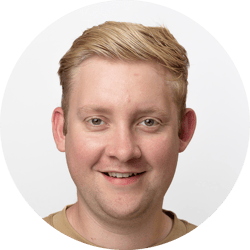 Drew Smith
CEO & Co-Founder, Upp
Technology entrepreneur with exceptional insights into retail data, eCommerce performance and innovation.
Drew's analytical mind and first principle thinking, combined with a commercial mindset and drive for continual improvement, formed the cornerstones for his success.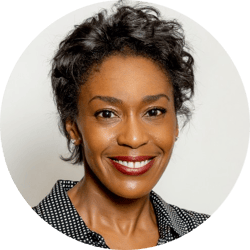 Miya Knights
Retail Analyst, Author
A retail technology expert with 25+ years' experience as an analyst, author, and consultant. Owner of Retail Technology magazine, she co-authored best-selling books on Amazon and Omnichannel Retail.
Miya is a GigaOm analyst, consultant, and advisor, appearing on TV, moderating events, and recognised as a top retail influencer in 2023.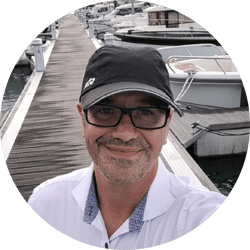 Aron Cody-Boutcher
Retailer CMO
Aron Cody-Boutcher has more than 20 years' experience in translating customer insight into marketing strategy, digital product development and commercial business performance for retailers.
His previous stints include Seasalt chief customer officer, Nisbets head of ecommerce UK and Ireland, and Clarks global digital brand manager.